Advancing scientific exchange
Simplifying the complex
Science is our passion. We work as an extension of your medical teams, helping you to create and disseminate unforgettable scientific content. By applying a strategic lens, we transform complex concepts into powerful communications. 
Championing communication
As expert communicators with extensive experience in independent medical education, we create engaging solutions to capture the attention of any audience. From animated slide kits to immersive congress booths, we know how to make get your message out there.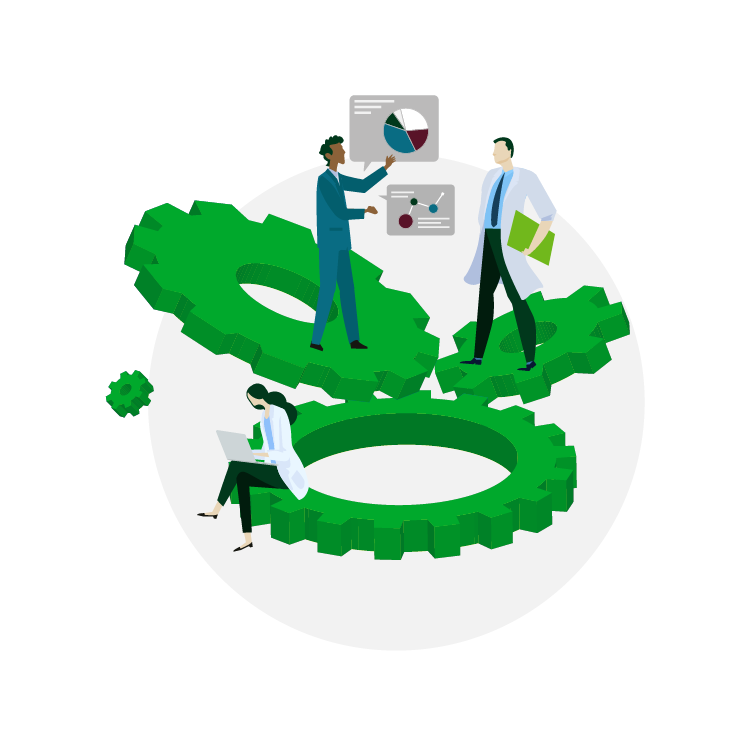 Peer to Peer Communication Solutions:
Planning and delivery of Face to Face (F2F), virtual standalone and sponsored educational meetings — material development, collation of feedback, metrics tracking and reporting 
Development of engaging scientific content — data visualization, slide decks, infographics 
Digital content solutions — animations, videos, podcasts, social media 
Healthcare Professional (HCP) education, analytics and metrics tracking — live and on-demand training, eLearning